Middle Kindling Audio Collection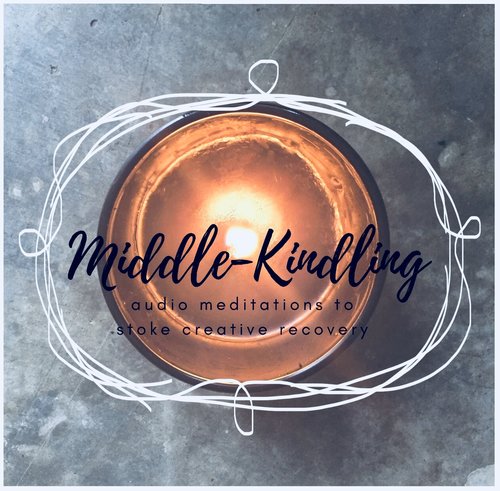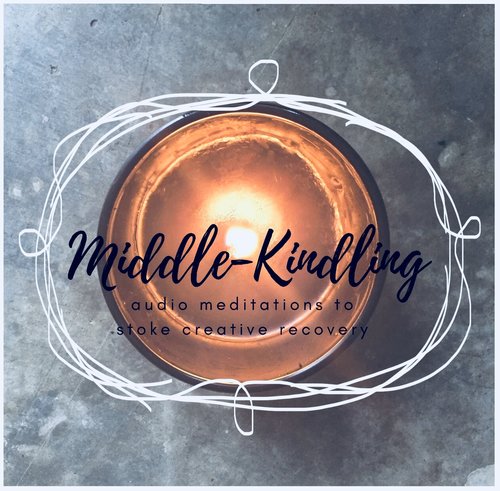 Middle Kindling Audio Collection
A collection of audio meditations, delivered quietly to your inbox. A 4 week prescription of gentle, soulful, deeply spiritual meditations, "kindling" to stoke a creative recovery, delivered Monday thru Friday for four weeks.
This particular collection will include a pretty, downloadable PDF transcript, AND some bonus art instruction video, all aimed at you experiencing your very own, very personal, creative recovery.
We all encounter seasons, whether short or long, when the creative well seems to run dry. We all experience those difficult weeks, months, and sometimes years, when the fire we carry on the inside flickers and fades. In those times, we need someone - someone who has been there, someone who understands - to make us know for certain that blessing and fire are always right around the corner. It takes a "certain woman" to make other women certain that inspiration is still there.
You will make art again, whatever your art form may be! You will write again, paint again, make music again, cook and bake again, dance again. The finished work of Christ on the cross makes your creative recovery sure. The fires will burn brightly once again, because the entire Godhead has conspired in love to breathe life back into you, and give you white-hot beauty for ashes.