Original abstract: "Large Homage to Robert Frost's 'Nothing Gold Can Stay' "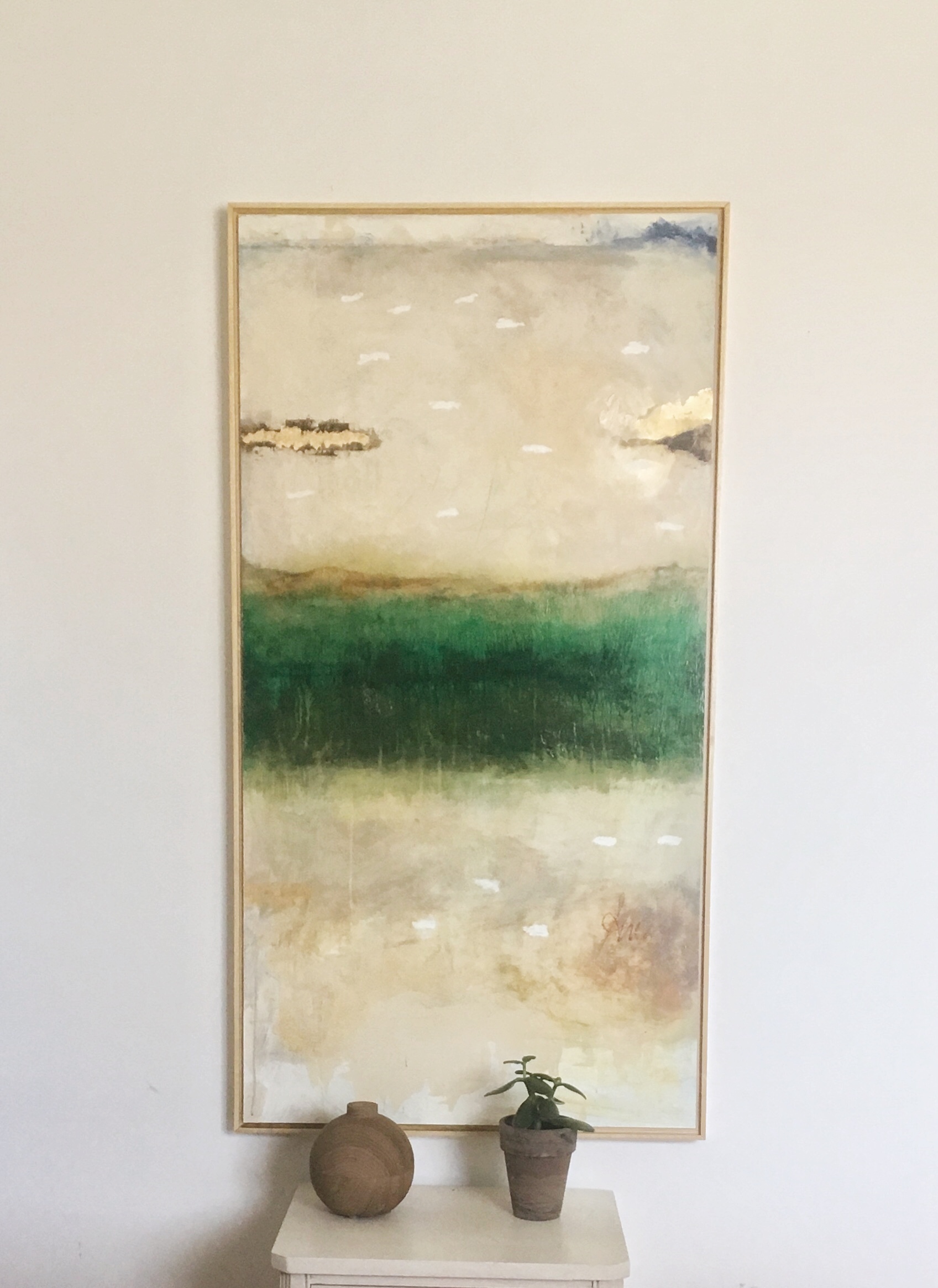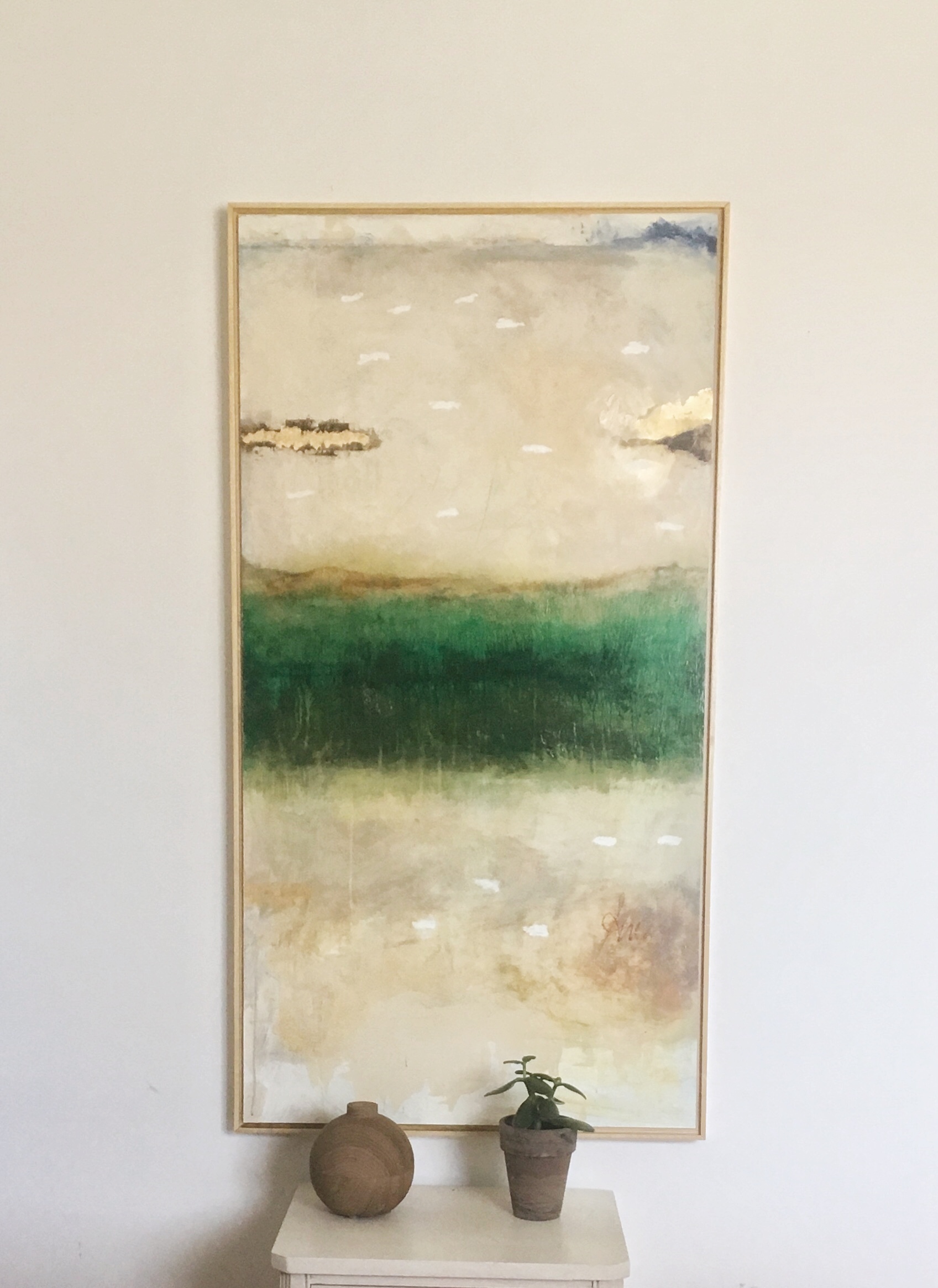 Original abstract: "Large Homage to Robert Frost's 'Nothing Gold Can Stay' "
This is a mixed media original abstract, rendered in acrylics and pastel, and finished in oils and real gold leaf. It was inspired by a Robert Frost poem entitled "Nothing Gold Can Stay".
24x48", this is a statement piece - very luminous and with too many surprises and details to show here. It is one of those paintings that looks gorgeous in any light, and changes discernibly, with each and every time of day and source of light. A camera cannot do it justice, but I did include a few detail shots.
This art is sealed, signed, and is custom framed in a floater frame. It will arrive beautifully packaged and ready to hang. *Shipping charges will vary. A separate invoice will be sent for shipping. Expect it to be $100 or more to have this delivered securely to your front door, fully insured and no packaging detail overlooked.